The Many Or The Few?
The Economics of Cheap Vs. Good
I recently was shocked by a research graphic from Brightcove that was part of a piece by Storyhunter (the whole piece is here) and thought that it was something that merited discussion.  The Storyhunter bottom line is that "the times they have a changed".  Whereas it was commonly accepted in parts of the business and marketing communities that it was better to have video material out there in bulk just to be seen, today's viewers have become sufficiently sophisticated that low budget mass video now has a significant negative effect on a brand.
This is something that I have believed and expounded for many years – bad video is never a positive, and it takes thought and budget to make good videos… which doesn't necessarily mean expensive, it can just be making smart compromises.
This is a big graphic so I've split it into three: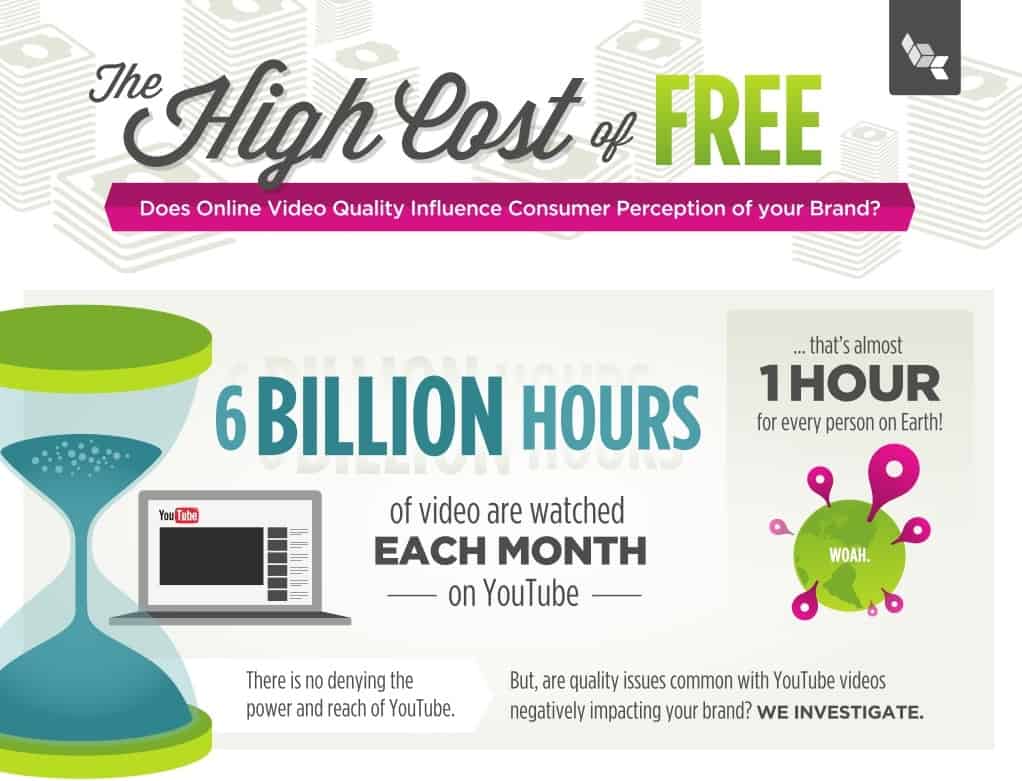 I should emphasize that these numbers are only talking about video on YouTube as 6 Billion Hours/Month… then add in Vimeo, Facebook, Twitter, Instagram, Linkedin and all of the other social and business media platforms!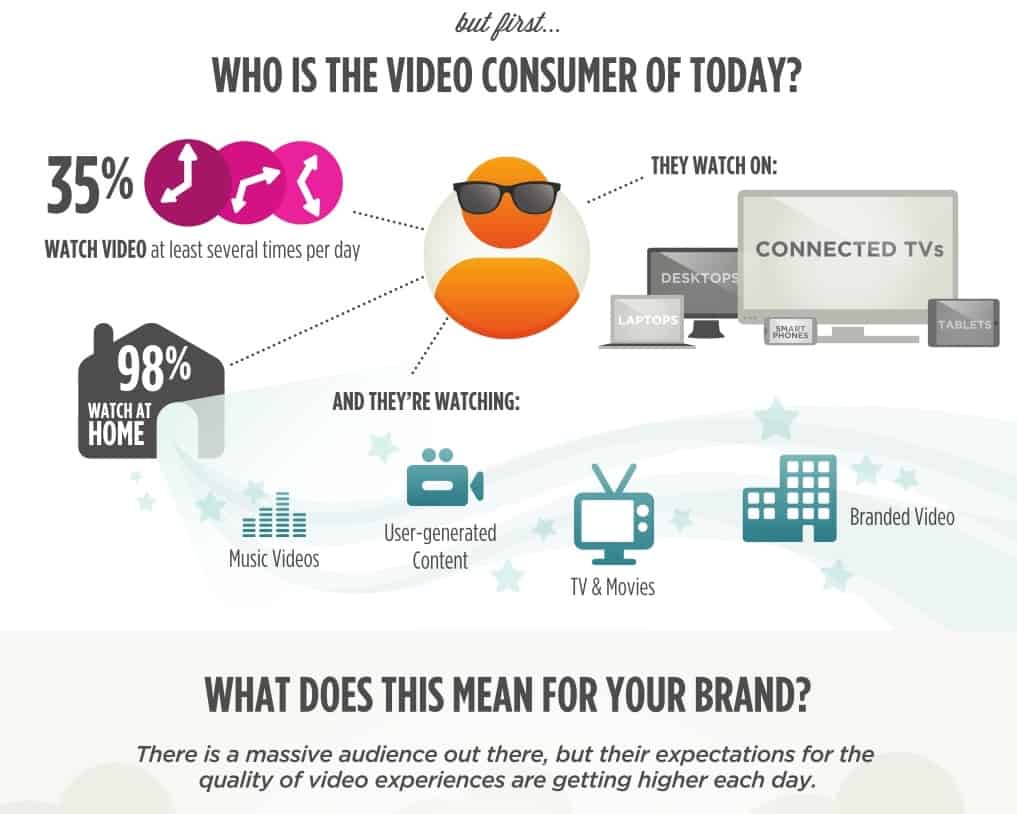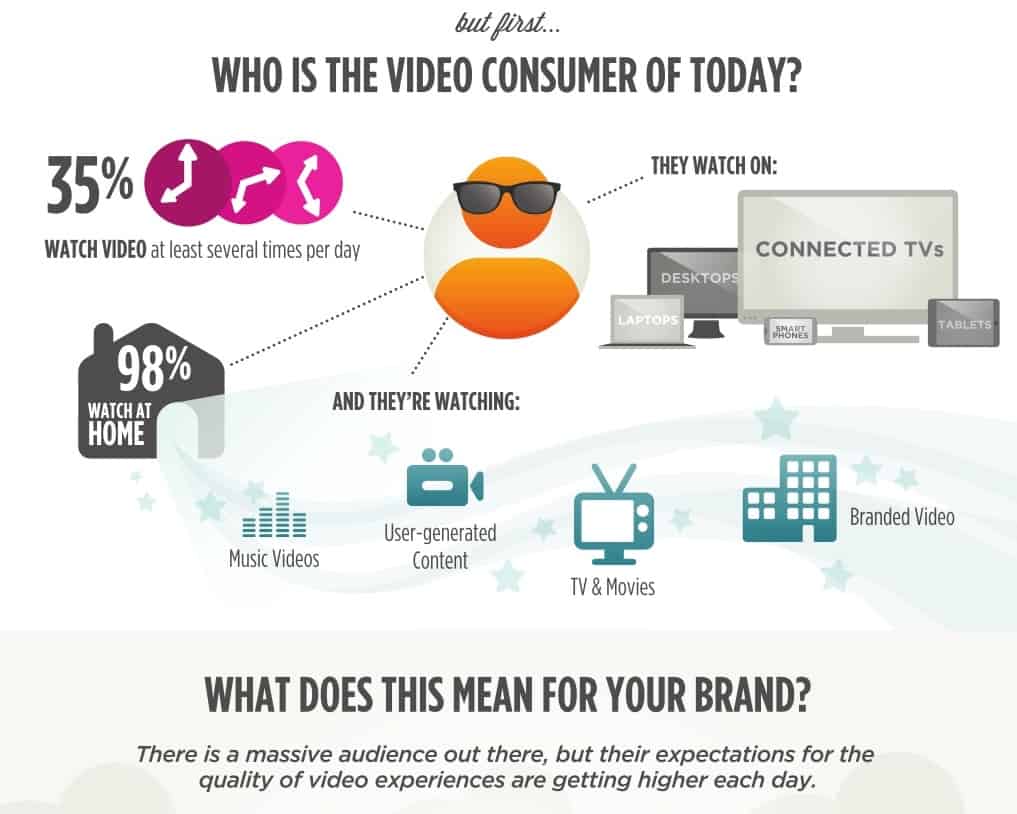 And finally the killer section that floored me.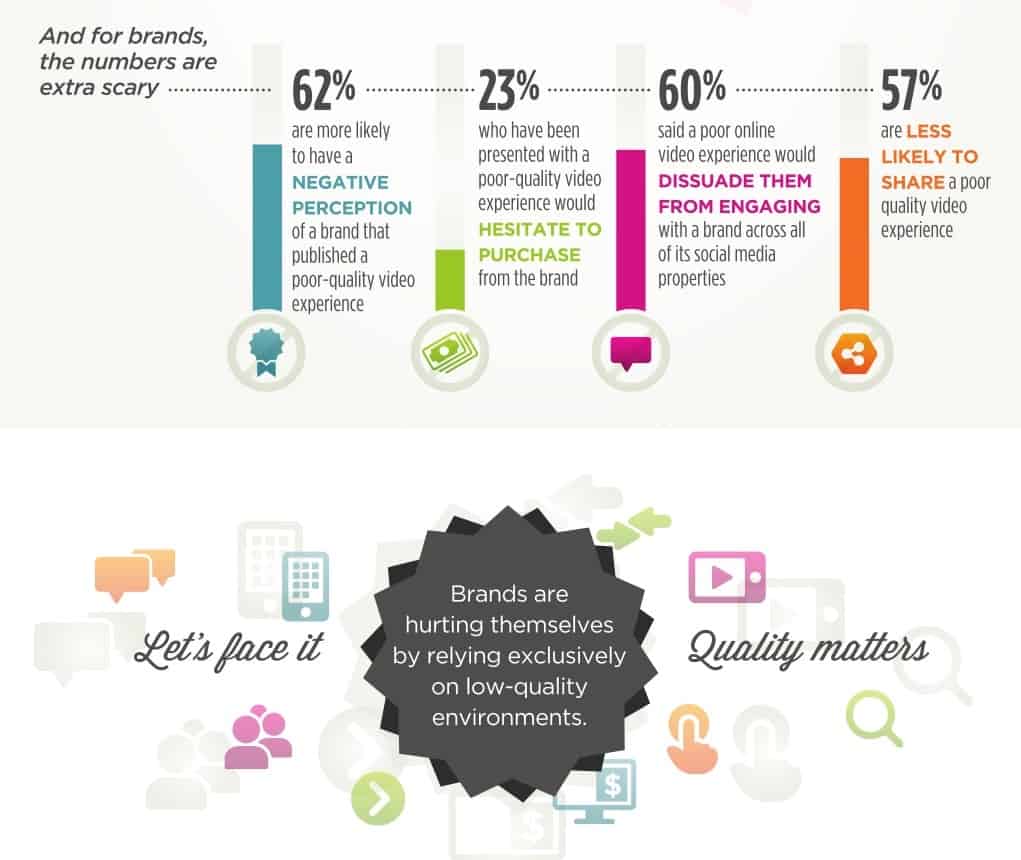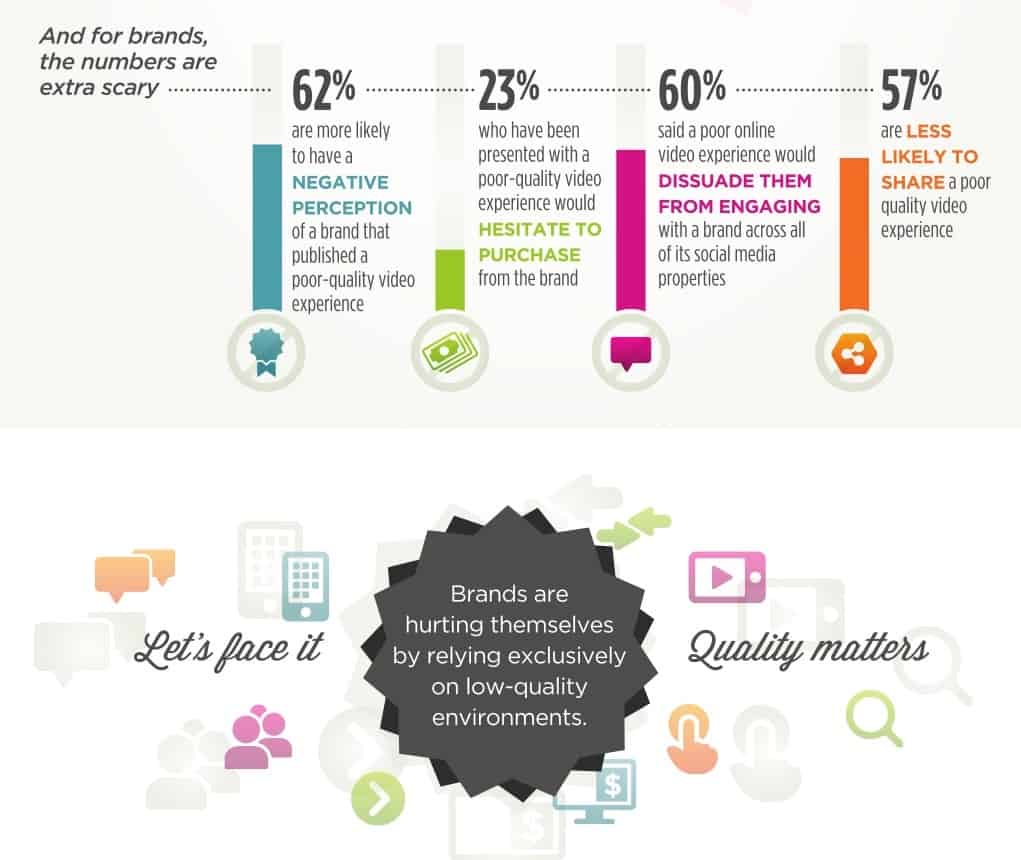 To be fair, Brightcove are talking about an overall video experience and not just the creative and technical quality of a video, which I suspect would be more extreme.
Storyhunter go on to say "more consumers and decision-makers at B2B companies are watching video content that drives their purchasing behavior. A survey from Wyzowl found that 79% of consumers prefer to learn about a product through video rather than text. And 84% of consumers have been convinced to purchase a product after watching a video. This means that you are likely to see a return on investment for your video production costs.
Unless, of course, you're churning out low-quality video that damages your brand image. In fact, publishing a low-quality video is actually worse than not publishing video at all. A cheap video will make your brand seem cheap.
When it comes to video production, you have to use a quality, not quantity, model. Good video is an investment, but it lasts longer and it converts better. Whether you're making an animated explainer, a branded short doc, or news piece, every video you produce should tell an original story. And these stories should have interesting visuals, characters, personality, and voice. This takes a higher production budget. But if you get increased conversion rates from your video, then it could pay for itself in a couple months.
The video will help you increase conversion rates, customer engagement, and customer acquisition, as well as creating brand awareness. Studies show that including a video on your landing page can increase your conversion rates by 80%. In email marketing, videos can boost open rates by 19% and click-through rates by 65%. Embedding videos on your website will also boost your Google ranking, so that you're more likely to show up on the first page of results.
Don't overspend on video production, but also don't be cheap, and waste your budget on poor quality."
It's like my mum always said – "it's better to save for one really good coat than have two cheap ones that never keep you warm." Smart lady, my mum.