Film & Video Shooting
I think that the shoot is the most exciting, rewarding and frustrating part of any film or video project...
Because it is where everything comes together in one fluid movement or stumbles and falls horribly.  Either of these extremes puts a Director and Director of Photography and the whole crew to the test – to try to get even more footage than planned for the editor to work with and keep the ball rolling, or to try to get just the essential shots without blowing the budget and entire production schedule.
Having shot more than four or five projects over the years, in a variety of roles, I have seen both of these situations many times.  When you are in the farthest reaches of the north of England directing a documentary about traditional ways of making steel, with the only 35mm Panavision camera in 200 miles and your DP on a gantry above the red hot pig iron as it flows into a mould – and the lens suddenly drops off and falls into the molten steel… well, that's one of those times when the difference between a C or even B List crew and an A List one really show.  (for the record, a B List crew pack up and make the long drive back to London, an A List one starts adapting two still lenses to get an image and only lose 4 hours of daylight)
Of course, this is an extreme example of a small problem coming up, everyday ones are problems with access to people or places, too many shots being squeezed into a day, power fuses constantly popping, the gardening crew turning on blowers, or an interviewee coming to a green screen shoot in a nice green dress. A good, experienced crew handle the problems professionally and quickly, often not even having to let a client know there is a problem in the first place.
It's why the only person on our crews with less than 5 years out of film school might be the PA, and why most of us have at least 10 years of professional experience.  And it's why most of our principal crew members can step in and do multiple roles if the need arises.  That's a great comfort blanket when a dangerous taco takes out the focus puller at lunch time, and it adds an extra layer of refinement when the sound recordist can also give little tips to talent on working with the lavaliere mic and breathing techniques to quietly help the director.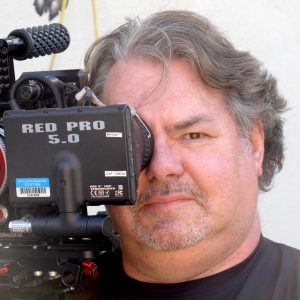 Of course, being able to choose and employ the right person for every production and every role also makes a huge difference to the whole shoot experience for everyone – as well as making financial sense as there are far fewer retakes due to technical problems and operator errors. Although we do find that even with CLAi's business strategy of not having in-house crew we often call on a fairly small team of professionals – knowing what the guy or woman next to you will do makes life easier (and we do use a lot of female crew people in the skill roles – my favorite cinematographers and audio people are split about 50/50 between the sexes, but that is another conversation!).
We shoot anywhere in the San Francisco Bay area, California as a whole, the US and Canada, and in Europe – generally travelling a minimal crew in the principal skill positions with some of their equipment and then adding the rest of the crew and the easily available and heavier equipment items locally.  In some cases Chris will go it alone to a location and use all locals and rented equipment, but this is usually in a city like London, where there are a selection of great crew and rental houses.  He will also work as a local in places like Los Angeles and Orange County, and drive down with all of the equipment needed on a shoot.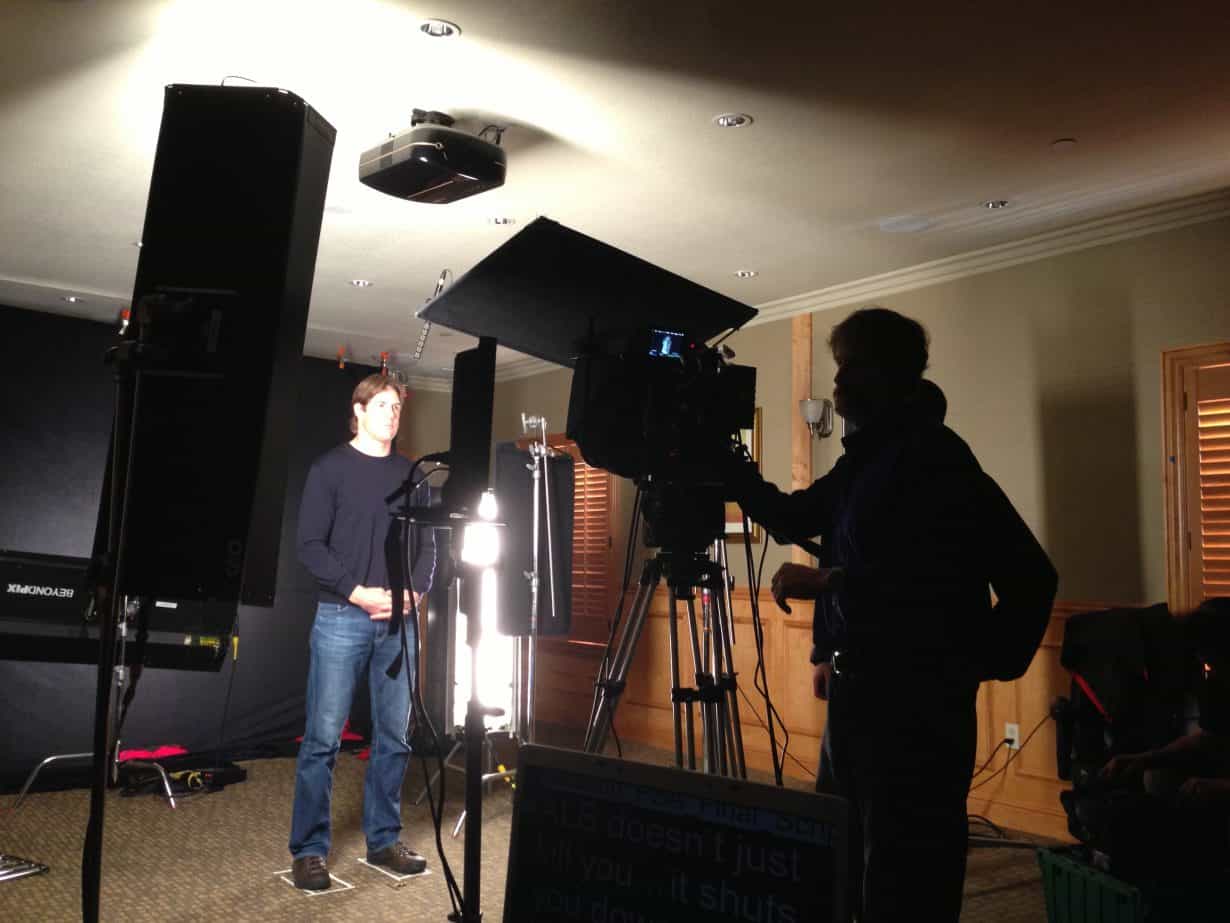 As far as equipment is concerned, we own everything for a small documentary style shoot, and much of what is needed for a medium sized shoot – usually letting our audio recordist use their own equipment rather than ours, and bringing in a lighting truck and gaffers as needed.  A large shoot generally needs a lot of specialist pieces and so that generally ends up being mostly rental equipment, supplementing our own key pieces.  You can see more or less what we have in-house on the equipment page.
As we only charge for what is actually used – both in hours and equipment – this makes financial as well as operational sense.  Having said that we will rarely agree to shoot by the hour or by the half day… in most situations it's unfair on a crew person to pay them for 3 or 4 hours when they can't possibly take on work for the other hours in the day, and they have sat in city traffic jams for another hour each way just to get to the location.
Where we do agree to this we set a minimum number of hours to be sure that our crews are treated right.  The industry has a standard of 8, 10 or 12 hour days followed by overtime, with a number of breaks for food which we follow and we always specify the length of day that we are quoting on before overtime kicks in, along with acceptable expenses such as parking fees, and request adequate meal breaks. At the end of the day a happy crew is going to go the extra mile for you, and you never know when you really are going to need that mile…